My name is  Anastasiia Kozina, and I am a multi-faceted designer & podcast host

Scroll for more
My biggest aspiration is to build a better tomorrow by leveraging progressive tech and merging brainpower with kick-ass teams.
I love blending contextual, societal, and cultural elements into the design work I do. At the moment, I'm experimenting with the aspects of sustainability & behavioural design in my daily practices.
Off work, I'm a bad-ass lady biker, happy dog owner, and outdoors lover. And oh don't get me started on the sourdough baking!
I'm located in Espoo, Finland but work globally.
Senior Digital
Product Designer
Working with companies like Nordhealth & Sokos Hotels to strategize product development & deliver digital products that people love.
Internally, I've been steering Nordkapp's digital marketing & content production.
Freelance Product &
Visual Designer
On a mission to inject my expertise in product & web design, illustration & visual design, as well as learning & coaching.
A variety of individuals and organisations, including Rare Agency, Treon, Red Brick Accellerator, and others.
Product Design Lead
& Ops
Being a part of Framlabs meant making innovation & strategy certain, enjoyable, and human-centric from the get-go for a variety of global thinkers & clients. Founded in Dublin, Ireland, Framlabs operates globally.
I supported internal product development and co-facilitated & produced design programmes for Nordic Startup School accelerator, SMBC Aviation Capital, Ja! Media, ResMed, WebDoctor, Skueeze, and others.
The Dot Podcast explores principles of sustainability in design & tech through industry stories. The core concepts of The Dot find their roots in natural history, sustainable science, contemporary design, and modern technologies.
I've been privileged to interview experts from Futurice, Vincit, Tieto, and Aalto University.
I grew Memocate brand externally and maintained & led an exceptional design practice internally in developing learner-centred digital & blended products.
In a short span of 4 years, Memocate training was delivered to 600+ caregivers in Finland, Sweden, and Canada. Our most notable clients include City of Tampere, City of Helsinki, Municipality of Sipoo, Pihlajalinna, Minnity, and other care organisations.
As a design consultant, I've helped dozens of companies become resilient and digitalised for the coming challenges of the future through creating excellent digital products for web and mobile alike.
In Spring 2018, I've taught a course on Lean Service Creation to the students of University of Tampere, and helped conduct research & strategize how learning works in Futurice to create equity in learning opportunities for all.
During my years at Futurice, I've co-created products & lead projects with Finnish & Swedish clients, including Kesko, Cramo, Ramirent, Halebop, University of Tampere, Urkund, Nokian Tyres, and many others.
AWARD-WINNING
TEAMS & PROJECTS
2019  /  Halebop New Brand
2017  /  K-Ruoka Mobile App
Non Architecture
Competitions
Non Architecture Competitions is a series of competitions that draw attention to unexplored designs and countless possibilities in architecture.
I've developed the initial brand strategy & scaled it across channels & materials.
Getting job seekers out there to write a resume that sounds like them.
I helped to bring Sparkumo web app from wires to the final product.
Tampere University of Applied Sciences
Assistant Coordinator & Design Lead
Art, Music, Media International Week is an annual event that brings educators and field experts to share their latest practices through seminars & workshops.
I've been managing event production from start to finish while designing unique brands & materials each year.
Tampere University of Applied Sciences
Behavior Design Fundamentals
Concepts of Sustainable Development
Design Kit:
Human-Centred Design
Guest Lecturer, The Foundations Of Facilitating New Behaviours

Team Mentor & Coach,
UX Design Strategy
Guest Lecturer,
Reflections on UX/UI design
Team coach, UX Design Strategy
Panelist, How to bootstrap growth
Guest Lecturer, Post-validation hustle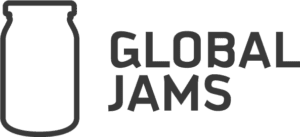 Mentor & Guest Speaker, Role of design in sustainability

Coordinar & Lecturer, Lean Service Creation

Mentor, Career & personal growth